Poulson Doors LLC is a Clearfield Garage Door company. We service both commercial businesses and residential properties and our rates are very fair. Our technicians are all licensed and insured and use only the best products in the industry. Poulson Doors LLC does it all, from garage door repairs to installation and accessories. If you are in need of anything for your garage door give us a call today.
Clearfield is a suburb located near the Ogden area. Clearfield was originally known as the land of wind and sand. The area was originally known as Sand Ridge, but the name was later changed to Clearfield. On one side of the city was Hill Air Force Base and on the other was Clearfield Naval Supply Depot. Today the depot is known as the Freeport Center and is a hub for warehousing, manufacturing, and distribution. Today, the area is bustling with activity. The Clearfield Aquatic Center and Bernard Fisher Park have recently been updated and now has a skate park. There are also many trails, including the Clearfield Canal Trail.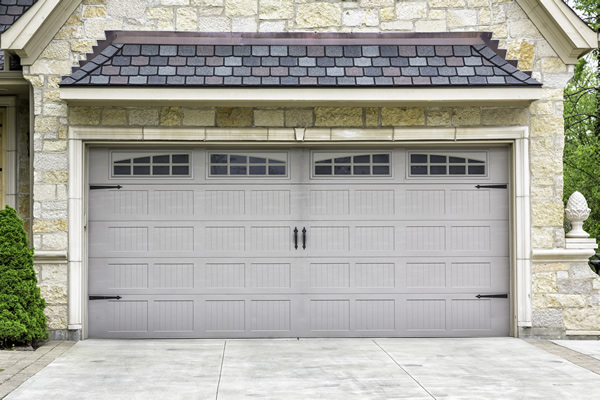 Garage Door Repairs
Garage door repairs come in many shapes and sizes. Most garage door repairs are caused by broken or worn springs. When your springs break, it causes your garage door to go up or down lopsided. This is a simple fix that Poulson Doors LLC will handle within the hour for our Clearfield, UT area residents and businesses. If you have any other type of repairs, including garage door opener repairs, give us a call. Most times we carry the parts on our trucks. If we have to order a part, we will have it fixed within a few days.
Garage Door Installation
When choosing a new garage door, we know that most are looking for different styles, options, and colors. Poulson Doors LLC offers a wide variety of garage door options for all your garage door needs. We offer residential garage door installation in Clearfield, UT. We also offer industrial and commercial garage doors at a very fair price. If you are looking for top-of-the-line garage doors in the Clearfield area, give us a call today. Our garage doors all come with a warranty and are built to last.
Commercial / Residential
Many garage door companies either do residential or commercial garage doors. Poulson Doors LLC is the exception in the Clearfield, UT area. We are one of the only full-service garage door companies in the area. Our technicians are all certified and insured and offer repairs and installation to residential, commercial, and industrial-type doors. Poulson Doors LLC offers the best prices in the area and our new garage doors all come with a special warranty. Give us a call today for all your residential and commercial garage door needs.
Clearfield, UT is a bustling city with lots of residential and commercial areas. Poulson Doors LLC is here for all your garage door repairs and installation. If you are in need of any type of garage door service, give us a call today. While we are repairing or installing your new garage door, we want you to enjoy your time. Go hiking at the Clearfield Canal Trail or if you are more of the indoors type, check out the Clearfield Aquatic Center. If you like skateboarding you can go to Fisher Park for a day on the ramps. Once you are done with your activities in town, you will come back to find your new garage door up and running or your repairs finished and your garage running like new again.
Our Services Include but are certainly not limited to!
Garage door openers
Spring replacement & adjustment
Garage door locks
Broken cable & roller replacement
Panel Replacements
Weather seal replacement
Repair and replace track
Fire Doors
And there's many, many more!
Don't hesitate – Give us a call today at (801) 251-6968 for garage doors in Clearfield, UT.