Garage Door Contractor Serving Riverdale
With the extreme weather we get in Riverdale, garage doors can take a beating.
It's important to have your garage door and opener maintained regularly to ensure maximum life. If you do notice your door is not opening or closing like it used to, or hear any odd sounds while your opener is functioning, feel free to give us a call today for a free estimate.
Poulson Doors LLC is the number one choice for garage door installation, repairs, and accessories in the Riverdale area. Our garage door specialists are all licensed, insured, and certified to work on both commercial and residential garage doors. We also service all garage door and opener makes and models. If you are looking for a garage door company that has excellent service, fair prices, and better options, give us a call today. Our team is here to answer any questions you may have or to schedule your appointment.
Garage Door Repairs
If you are in need of garage door repairs for your Riverdale home or business look no further than Poulson Doors LLC. Our team of garage door specialists has all the knowledge and tools to have your garage door back up and running in no time. Most times we will be able to handle the repair within the hour, as we carry most parts on our trucks. We offer garage door repairs on all makes and models and our prices are the best in the area. Give us a call today for all your garage door needs.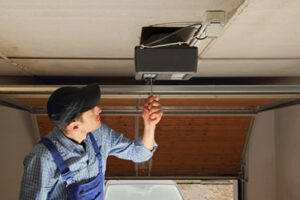 Garage Door Installation
Poulson Doors LLC is the only full-service garage door company in the Riverdale area. Our specialists offer the best in garage door products, options, and styles for both homes and businesses. If you are in need of a new garage door, give us a call today. Our team will help you find the perfect fit for you and your budget. We even offer industrial-strength garage door installation. We are all fully certified, insured, and licensed to handle all your garage door installation needs.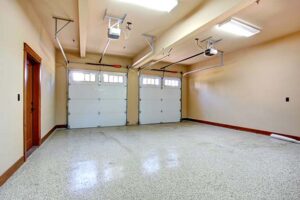 Garage Door Openers
Garage doors have gotten a lot more hi-tech. Today, garage doors have keyless entry, generators, matching garage door accessories, and better garage door openers. Poulson Doors LLC is here to offer you the best in garage door openers and accessories. Our team offers the Riverdale area a wide range of products to make your garage door work in a way that fits your individual needs. Cars can be recognized and your door will automatically open or if your power goes out a generator will keep your garage door working. For all your garage door needs, give us a call today. We will show you our wonderful products and offer them to you at a price you deserve.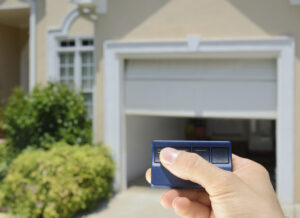 Expert Riverdale Garage Door Services, Repair and Installation
For an expert, Riverdale Garage Door Services company, call Poulson Doors LLC today. Poulson Doors LLC works closely with our Riverdale area residents and businesses. We know the importance of great service and we offer only the best to our Riverdale family. We offer complete garage door installation, repair, and accessories to both businesses and residential homes. While you are enjoying the Old Glory Days tournaments or enjoying the Weber River, we will be installing or repairing your garage door. Once you return, your door will be ready to use, and we guarantee you will love our services.
Our Services Include but are certainly not limited to!
Garage door openers
Spring replacement & adjustment
Garage door locks
Broken cable & roller replacement
Panel Replacements
Weather seal replacement
Repair and replace track
Fire Doors
And there's many more! Don't hesitate to contact us today!