Poulson Doors LLC is a full-service garage door company servicing Roy. We service both residential and commercial businesses in the area and our rates are very reasonable. Our expert technicians are all licensed, certified, and insured to work on any and all types of garage doors. From garaged door repairs to installation and accessories, Poulson Doors LLC has something for everyone. If your garage door is on the brink, give us a call today. We guarantee you will love our products and services.
Roy is a suburb located near Ogden. In 1873 Roy was first settled, today it is known as Weber County's fastest growing city. Today it is home to many bustling businesses as well as residential areas. Roy even has its own museum that was built in 1993. The museum covers the rich history of Roy. Roy also borders the Hill Air Force Base and is known for having the best market for buying houses.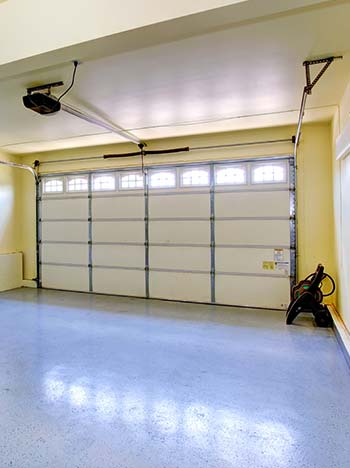 Garage Door Repairs
There are all types of garage door repairs, but the most common repair is worn or broken springs. If your garage door is going up or down in a crooked manner, it is usually the springs that are to blame. Poulson Doors LLC will be out to your Roy home or business and have your springs fixed within the hour. Most other garage door repairs are simple fixes and we normally carry everything we need in our trucks. This saves time and money. If we must order the part, we guarantee to have you up and running as soon as the part arrives.
Garage Door Installation
Garage doors come in all types of makes and models. They also come in all types of options, colors, and styles. Poulson Doors LLC offers the Roy, UT area complete garage door installation. We offer our services to both commercial and residential properties and our technicians will go through all the types of doors we offer and help you choose the one that is right for you. We even carry larger industrial strength doors for businesses that need the extra power. Give us a call today, we offer great prices and a warranty on all new garage doors.
Commercial / Residential
It is always important to find a full service garage door professional. You want one that does repairs and installations as well as caters to both commercial and residential properties. Lucky for the Roy and surrounding areas, Poulson Doors LLC does it all. We are certified and insured to offer our repairs and installation to commercial and residential areas. From regular residential doors to larger industrial size, we offer them all. Give us a call today for all your garage door repair and installation needs. We even offer special warranties on our new garage doors.
Poulson Doors LLC has a busy job keeping up with all the garage doors in the Roy, UT area. With all the businesses and residential properties, we always have a job to do. From garage door repairs to garage door installations, we have the Roy, UT and surrounding areas covered. While we are out repairing or installing your new garage door, spend the day shopping or checking out the Roy Museum. With such an amazing history, it is hard to not find something great to do. Poulson Doors LLC guarantees you will love the work and products we provide. Our team of technicians all live locally and care about Roy, UT and the surrounding areas. Give us a call today if you are looking for great service at a fair price.
Our Services Include but are certainly not limited to!
Garage door openers
Spring replacement & adjustment
Garage door locks
Broken cable & roller replacement
Panel Replacements
Weather seal replacement
Repair and replace track
Fire Doors
And there's many more! Don't hesitate to contact us today!